WINE AND DINE AT A.ROMA
A.Roma Lifestyle Hotel Restaurant And Bars
Whether you are visiting the hotel on business or for pleasure, you can treat yourself to fine meals and drinks in the fantastic Sapori Dal Mondo Restaurant and the hotel's three bars: Il Giardino Restaurant & Bar, the Rooftop Sky Stars Event Lounge and the Pool Bar.
Treat a loved one to an amazing dining experience or entertain and network with your professional associates - enjoy drinks and cigars in the elegant bars.
BREAKFAST, RESTAURANTS AND BARS TIMETABLE
Breakfast - from 07:00am to 10:00am
Il Giardino Restaurant & Bar
- bar 09:00am - 01:00am
- lunch (à la carte) 12:00pm - 05:00pm
- happy hour 06:30pm - 08:00pm
- dinner (à la carte) 06:30pm - 10:30pm
Sapori dal Mondo restaurant - Wednesday to Saturday: 8pm-11pm; Sunday: 12.30pm-3:00pm
Sky Stars Event Lounge - available for private events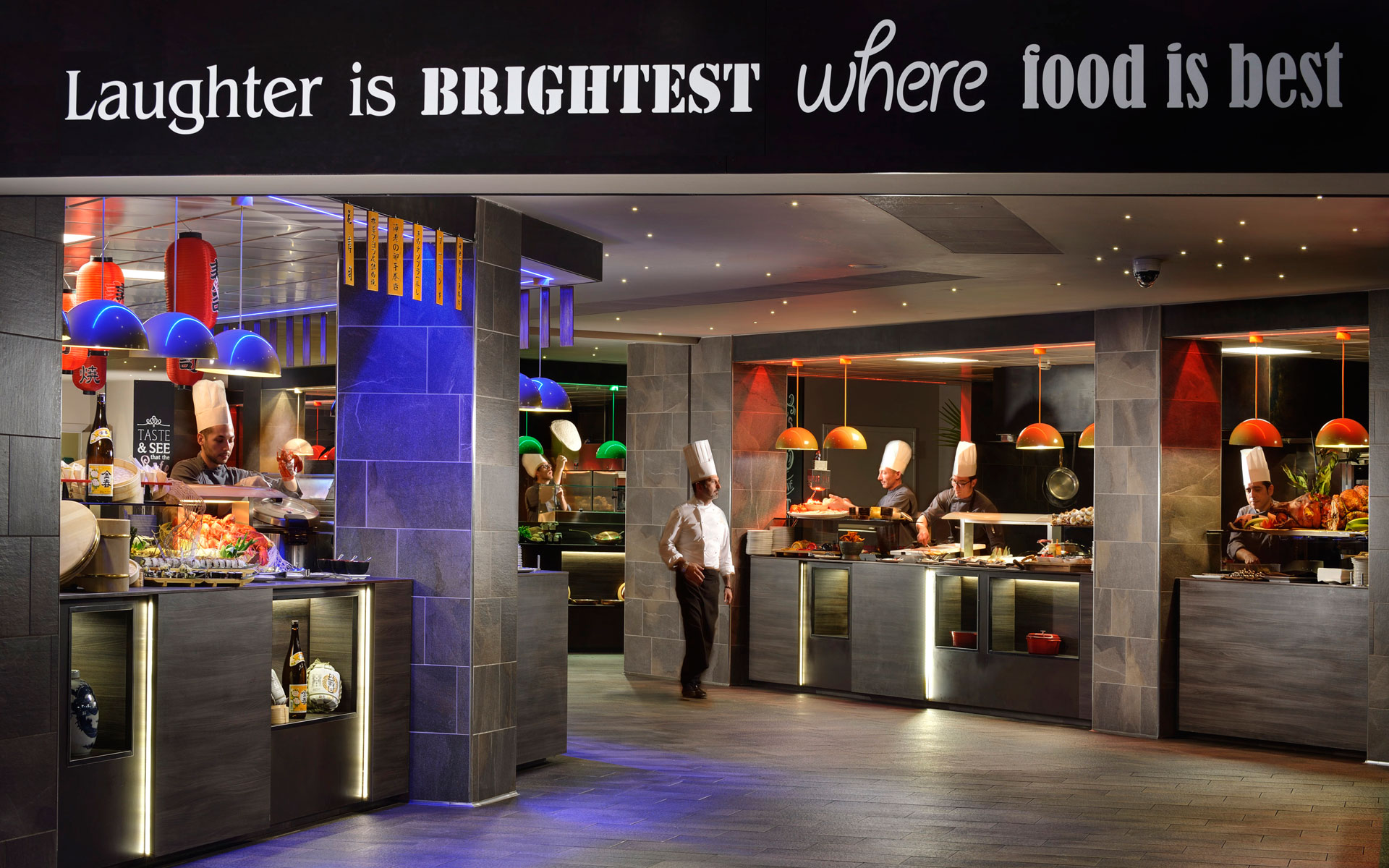 FLAVOURS OF THE WORLD
The Sapori Dal Mondo Restaurant
Discover an exclusive menu of international flavours with the ten cooking stations of the Sapori Dal Mondo Restaurant, prepared by a skilled team of in-house chefs. The buffet-style dining experience provides classic Italian cuisine, a sizzling American BBQ, pastries from Europe and an Asian noodle bar. Find meals to suit any palate, all prepared to the four-star standard of this luxury hotel.
Discover More
Allergenic ingredients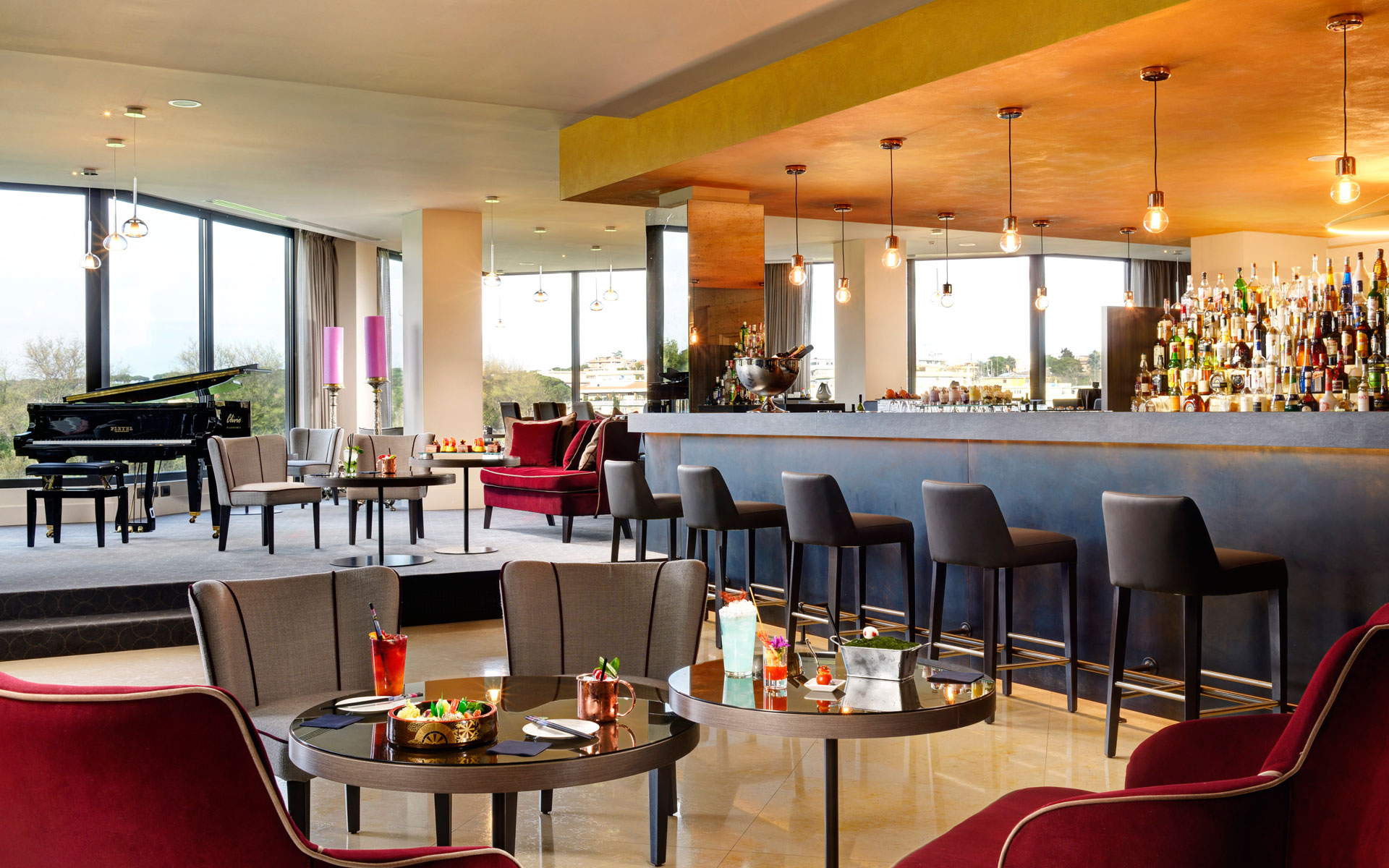 COCKTAILS AND CULTURE
Il Giardino Restaurant & Bar
After a long day working in the boardroom or seeing the sights of Italy, you can unwind and enjoy a fine drink in the exclusive Il Giardino Restaurant & Bar cocktail lounge. Take in the views from the terrace bar whilst you sip on a long, refreshing cocktail from our signature menu and meet with other travellers and executives, or entertain your guests.
Find Out More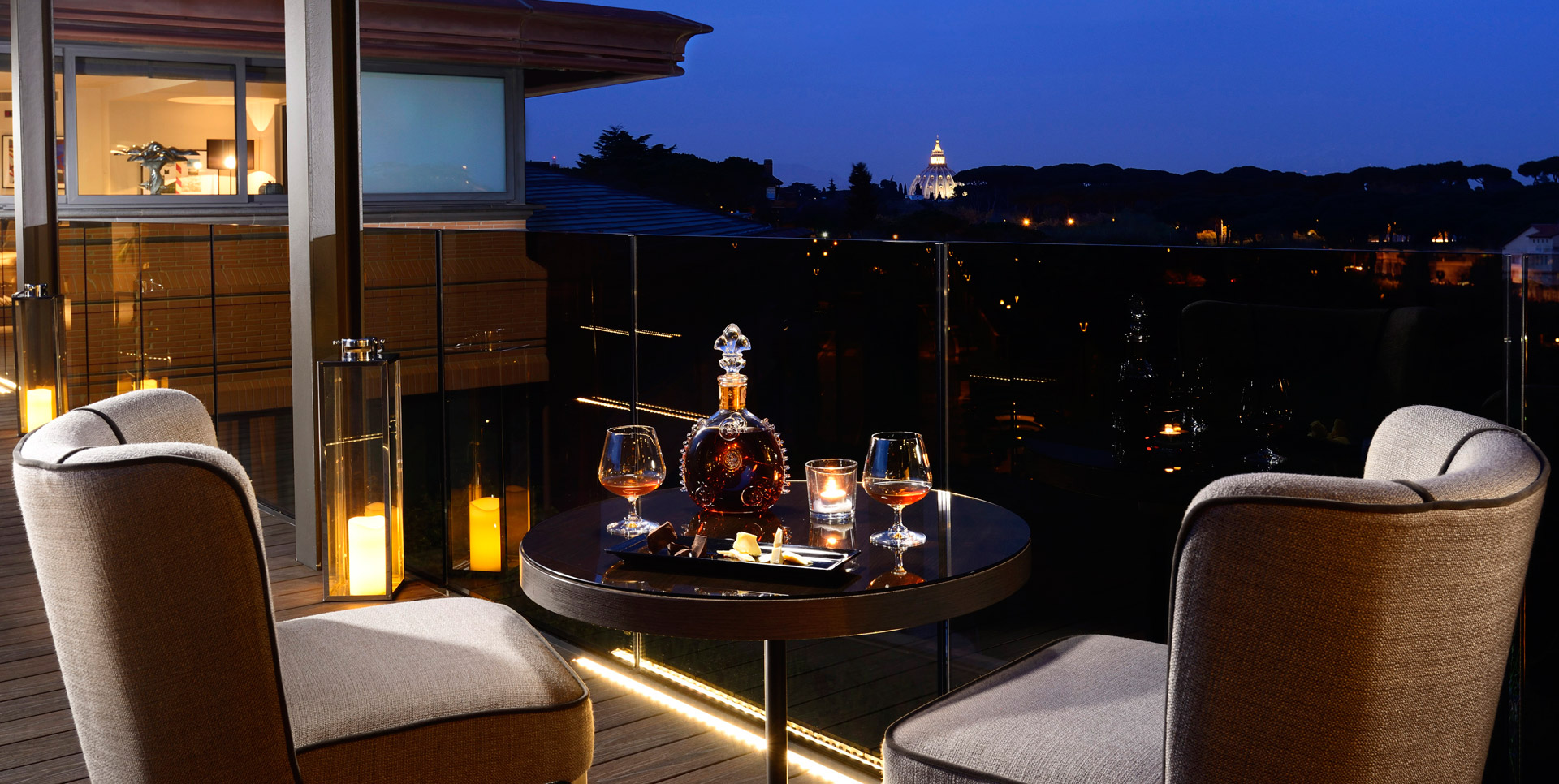 COCKTAILS AND STARGAZING
Rooftop Sky Stars Event Lounge
With its mesmerizing view of St. Peter's Dome and the spectacular city skyline, the panoramic Sky Stars Event Lounge at A.Roma Lifestyle Hotel, is the ideal backdrop for private events, special occasions and exclusive parties.
Read More
POOLSIDE RELAXATION
A.Roma's Exclusive Pool Bar
Make use of the fabulous outdoor pool at the A.Roma Lifestyle Hotel, and you can enjoy a drink or two from the Pool Bar's cocktail menu while you relax. With fine drinks and bar snacks available, you can enjoy the Italian sunshine from your pool lounger while sipping on tasty drinks and enjoying fine local tastes.