MEETING ROOMS ROME
The meeting rooms of A.Roma Lifestyle Hotel congress center
Perfect venue for congresses, events, corporate meetings and conferences - whether they are live, digital or hybrid - the A.Roma Lifestyle hotel boasts innovative and flexible solutions combined with an excellent service to meet any professional need and ensure always a successful event.
The Congress Center recreates - with sober elegance - a dynamic fusion of art, comfort and cutting-edge technology and features innovative and tailored solutions for events, even livestream, with a total capacity of over 1100 participants, 550 of which only in the plenary meeting room.
The Congress Center consists of 19 meeting rooms, including 12 filled with natural light, all fully-equipped with hi-speed Wi-Fi connection and modern audiovisual equipment and boasts the largest, one-of-a-kind Ledwall in Italy (4m x 12m) along with 20 screens installed in all the meeting rooms and connected to each other through an advanced integrated domotics system.
Now also available the new layout of the Bacco-Terra meeting room, turned into a real control room equipped with "conference system" technology, interactive digital platform and functions dedicated to the creation of hybrid and streaming events.
Download our floorplan
A WIDE CONGRESS CENTER
Meeting Rooms and Floor Plans of A.Roma Lifestyle Hotel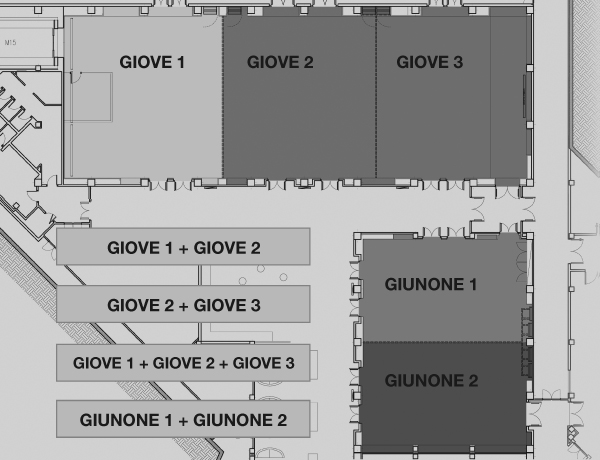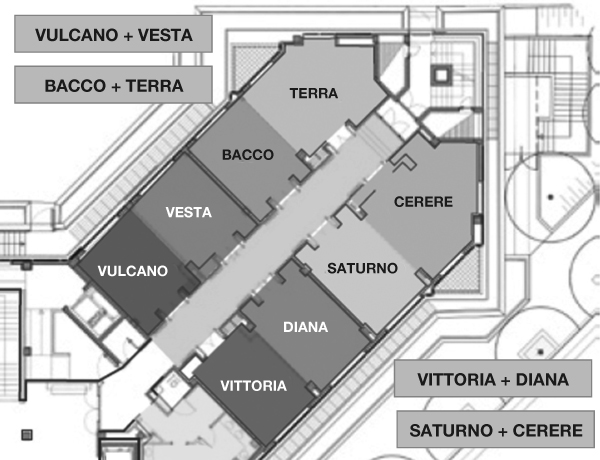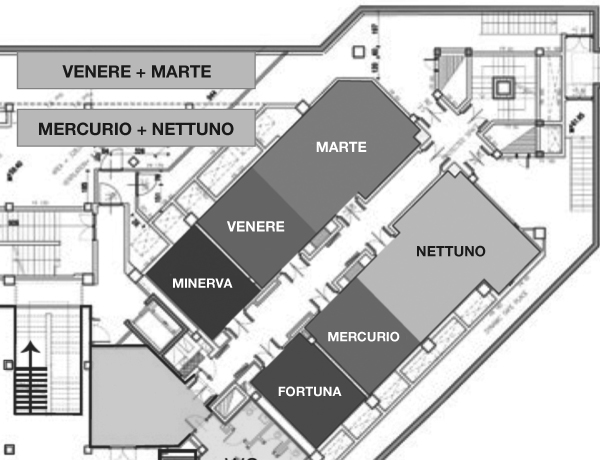 Request now your Meeting Room to A.Roma