A.Roma Lifestyle Hotel and Conferencing Centre
Come and Discover Rome!
Dear Friends and Guests,
To protect the health and safety of our guests, A.Roma Lifestyle Hotel will reopen on April 30th. Our booking office will remain open every day 09:30am - 6:00pm. For any future request, please call us at +390687812893.
A.Roma Lifestyle Hotel and all LDC Hotels encourage you to follow all preventive measures so that we protect ourselves, our family, our community and Italia as an act of love & care.
In this challenging time, let's stand together as one to fight against the Coronavirus! We will miss you dearly but we look forward to welcoming you again in Rome with the same Italian hospitality, smiles and a stronger spirit!
Grazie Mille!
Matteo Mancini and the whole Team

Whether you're visiting Rome for business or for pleasure, the all new A.Roma Lifestyle Hotel and conference centre is the perfect place to stay. Located only 20 minutes from the main airport, this luxury hotel and wellness spa gives you a 4 star comfort in a stylish setting. Close to St Peter's Square, the hotel is the perfect venue for business conferences, weddings and leisure travel. From the gourmet show kitchen restaurant to the stunning gardens, Wellness Spa and outdoor pool, you'll love your stay at A.Roma Lifestyle Hotel.
The hotel has been carefully constructed to blend-in with the stunning Italian surroundings of the Eternal City, where attentive staff are on hand to help with your every need during your stay. Bring the family or invite your business associates to join you at A.Roma Lifestyle Hotel.
Hotel Location Visit Rome A.Roma Gift Vouchers - Explore here
Book directly on our official website and take advantage of these great benefits
Best rate guarantee
Free room upgrade at time of check in upon availability
With a minimum stay of three nights, from Executive room onwards (excluded Deluxe and Premier), a one way transfer airport/hotel is included
Welcome drink on arrival for guests staying from Executive room onwards (excluded Deluxe and Premier)
Late check out upon availability
Free access to fitness area with cutting edge Technogym equipment
Free Wi-Fi
EXPLORE OUR LATEST
SPECIAL OFFERS
DISCOVER OUR
WOW FACTORS AT THE A.ROMA LIFESTYLE HOTEL
Stay in comfort and luxury in the heart of Italy's stunning capital
A newly built hotel and wellness spa with 5 star service and style at 4 star rates
Show kitchen restaurant serving up tasty treats from around the world
Private transfer from the Airport to the Hotel for guests who choose upper categories and stay longer than 2 nights.
19 state of the art conference facility rooms with room for up to 600 attendees
Unwind and relax in the Spa and Wellness Centre, with 3000m2 to explore
The best international buffet breakfast in Rome
Exclusive Butler service for all your needs: always with you, 24 hrs a day!!!
Beautiful panoramic views of Rome from the rooftop lounge and terrace bar
Shuttle minibus service provides fast, regular access to the city at a minimal fee
Never miss an email with complimentary Wi-Fi throughout the hotel and its grounds
4G internet mobile, including domestic and international calls, for just €10,00 (free for our Suite guests)
Parking – A large outdoor area with 200 parking spaces alongside with a non-secure carpark is available for the hotel guests between 6:00am and midnight, free of charge. Private residents can use our parking spaces for a daily fee of € 12.00 - please notify the reception and make payment upon confirmation
STAY IN OUR
Stunning Suites and Luxurious Rooms
This newly built luxury hotel has 276 guest bedrooms, ranging from luxurious doubles and twin bedded rooms to executive bedrooms, junior suites and full suites. With elegance and space at the heart of A.Roma Lifestyle Hotel's design, you are assured of a comfortable stay. There's a room of every size and for every need, each tailored to the needs of our guests and boasting a wide range of facilities.
EXPLORE A.ROMA'S ROOMS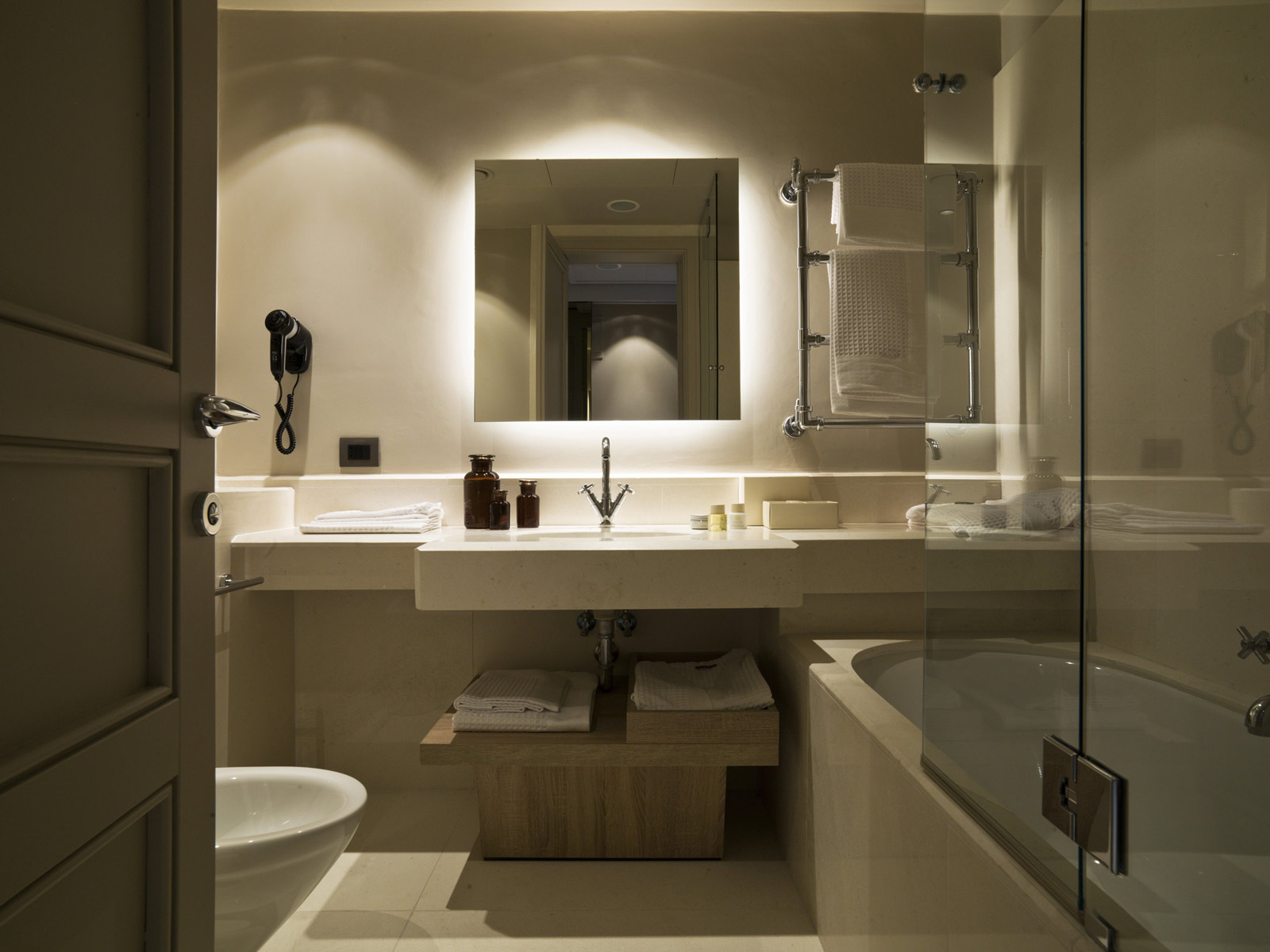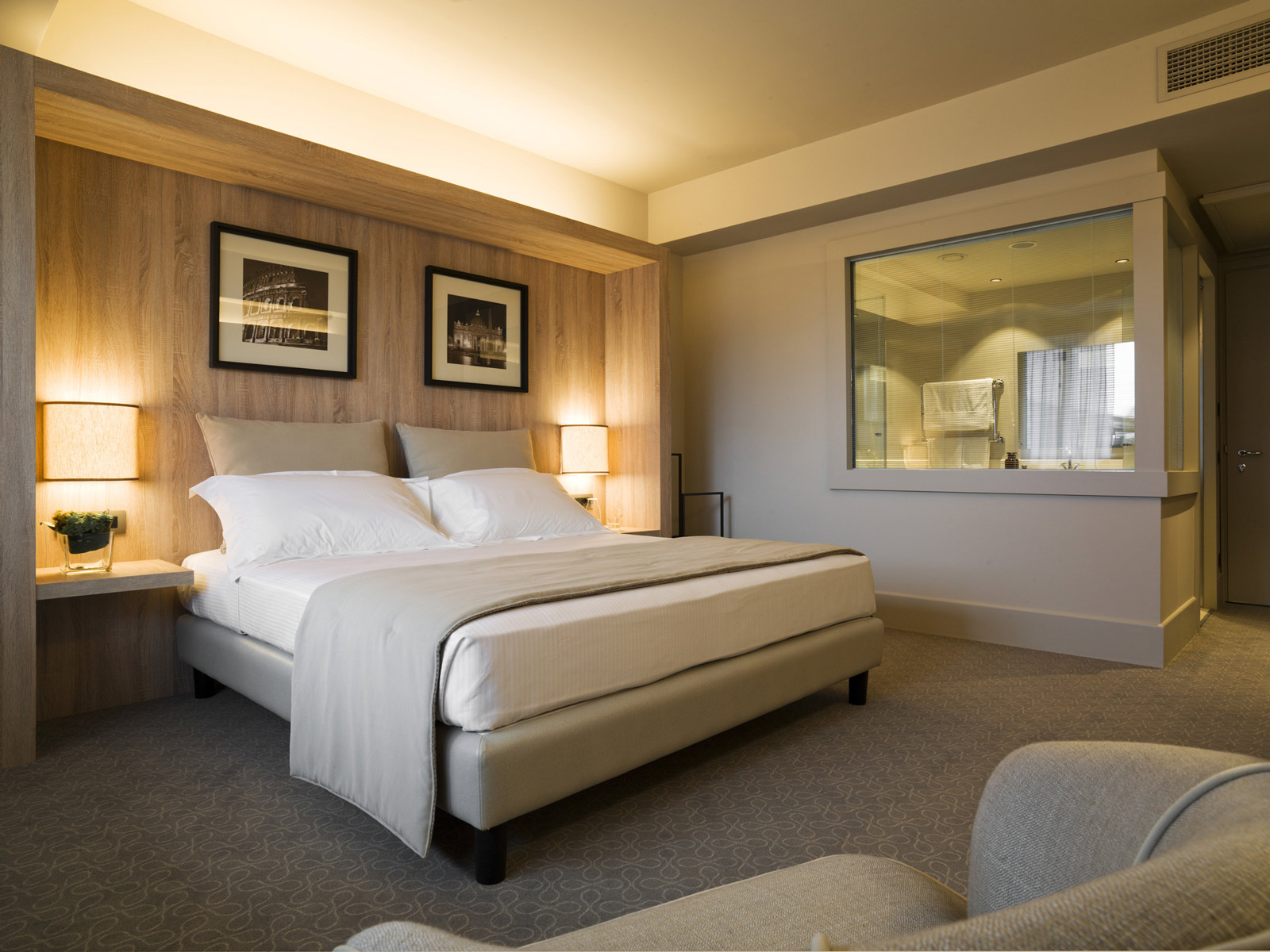 SOMETHING FOR EVERYONE
WITH OUR COMFORTABLE, RELAXING FACILITIES
Gardens – landscaped grounds complete with an outdoor swimming pool (opening mid May) so you can make the most of the beautiful Roman weather
Activities – get a massage, visit the gym facilities, lose yourself in the Wellness Spa or relax in the gardens
Food and drink – gourmet restaurant with show kitchen maned by skilled chefs, plus a rooftop bar
Free Wi-Fi – you can work and socialise anywhere in the hotel with our complimentary high-speed internet
Hairdresser, babysitter and personal shopper can all be arranged for you
Visit Rome – catch the shuttle bus to the city or to the airport for a small fee
Parking – A large outdoor area with 200 parking spaces alongside with a non-secure carpark is available for the hotel guests between 6:00am and midnight, free of charge. Private residents can use our parking spaces for a daily fee of € 12.00 - please notify the reception and make payment upon confirmation
Limousine transfers available to and from the airport, train station or port
Services – newspaper delivery and helpful staff
A multi-lingual hotel - Italian, English, German¸ French, Spanish, Chinese and Japanese all spoken
NEW!!! BIKE ME: rent a bike directly at the hotel and enjoy Rome on 2 wheels!
A GREAT VENUE TO
Host Your Business Conference or Event
When you're hosting a corporate event, you need the space and facilities to make sure everything runs smoothly and to help you deliver your message to your associates and attendees. A.Roma Lifestyle Hotel has a state-of-the-art conferencing facilities which cater for up to 600 guests.
The 19 business rooms have all the latest audio visual equipment that you'll need, plus a strong free Wi-Fi connection. We can set-up the room to suit any need that you may have.
Whether you're launching a product or training your staff, we can provide you with a planning and organisational team that will ensure every last detail is just right for you.
For more information or to book your event: please contact us now.
BOOK YOUR
Perfect Wedding In Rome
If you're looking for a fairytale wedding in the romantic capital of Italy, A.Roma Lifestyle Hotel is the ideal venue. Our beautiful hotel is the stunning setting for an unforgettable ceremony and reception; you'll be able to take gorgeous photographs of your special day in the beautiful gardens or inside this beautiful hotel. We'll arrange everything, from the flowers to the catering - leaving you free to relax and enjoy your special day.
CHECK AVAILABILITY NOW
ENJOY TASTES OF THE WORLD
Visit Restaurant Sapori dal Mondo
A.Roma Lifestyle Hotel's own show cooking restaurant offers a fantastic twist on dining. The buffet-style meals are served from our fabulous open show kitchen, so you can watch the chefs at work. Those chefs are highly skilled and multi-talented, producing a huge range of light snacks and main meals for our guests. Whatever you love, you can have a meal you'll adore made for you personally by our kitchen team featuring food from around the globe on the menu every evening.
An extensive breakfast buffet is available daily at the Restaurant Sapori dal Mondo; all special dietary needs and preferences can be catered for.
TRY OUR UNIQUE DINING EXPERIENCE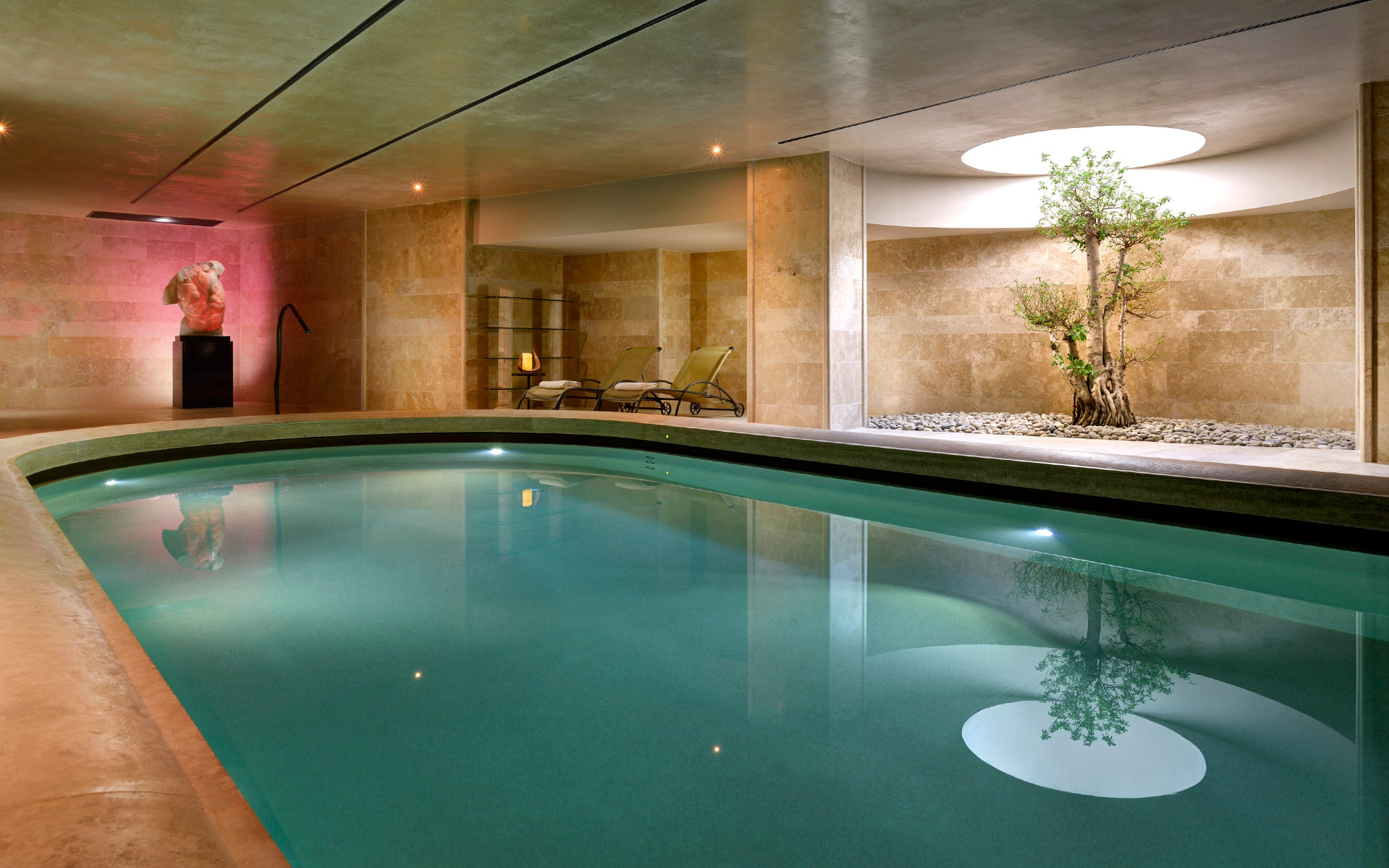 FIND INNER HARMONY
Relax With A.Roma Lifestyle Hotel Wellness Spa
A.Roma Wellness & SPA will be closed from March 9th to April 29th, in accordance with the decree of March 8 of the Prime Minister for the containment of COVID-19.

If you want to feel truly pampered and enjoy a luxurious and relaxing experience, visit the A.Roma Lifestyle Hotel Wellness Spa, 3000 m2 of pure indulgence. From massages and treatments to saunas and a solarium, our luxury hotel has everything you need to unwind and feel sensational, all set within a beautiful park - Valle dei Casali.
The SPA is open every day from 10:00 to 22:00. The minimum age required to access the SPA is 16 years. Access to the indoor pool for children from 6 to 15 is allowed from 10 to 12, only if accompanied by parents.
The outdoor pool will be closed from 14th to 30th April 2020 for extraordinary maintenance.
BOOK A SPA VISIT
DISCOVER ROME
The Eternal City
The A.Roma Lifestyle Hotel is just 15 minutes from Rome city centre and close to the airport - perfect for easy access during your stay. However, we're conveniently located in the peaceful area of Villa Pamphili, away from the hustle and bustle of the city, giving you a welcome retreat after a busy day. Enjoy the best of both worlds within the stunning surroundings.
EXPLORE THE CITY