RELAX AND DE-STRESS
Visit the A.Roma Lifestyle Hotel Wellness Spa
Enjoy an exquisite and refreshing trip to A.Roma Lifestyle Hotel. Our 3000 m2. of carefully designed space offers a wide range of treatments to relax the mind and the body, leaving you feeling revitalised and refreshed. This tranquil haven offers a superior experience and is a luxurious treat that our guests love. Whether you're on a demanding business trip or you've had a hard day of sight-seeing, the A.Roma Lifestyle Hotel and Wellness Spa is a great place to be pampered.
Visit our SPA photo gallery
View A.Roma Spa Brochure
Open daily from 10:00 to 22:00
Children aged 6 to 16 years are allowed to the A.Roma Spa only if accompanied by adults and only from 10.00am to 12.00pm.
Hotel's guests: € 15,00 per day (Complimentary Fitness Area 6:00 - 23:00)
External guests: € 40,00 per day (Complimentary Fitness Area 6:00 - 23:00)
Friday/Saturday/Sunday: € 50,00 per day (Complimentary Fitness Area 6:30 - 23:00)
TUESDAY AT THE SPA: SPECIAL OFFER – Spa access for €30 instead of €40 per person, with a special 15% discount on anti-stress and energizing massages.
Access to the A.ROMA WELLNESS & SPA includes: Finnish Sauna and Bio Sauna, Turkish Bath, Indoor Spa pool (34 °), Impluvium, Panoramic Relax Area. Upon availability, corner with Bio infusions, pool towel, bathrobe and slippers.
Mini Spa Subscription: 10-day Spa access from Monday to Thursday at €350 instead of €400 (access can be shared with friends).
Mini Spa Subscription: 10-day Spa access from Saturday to Sunday at €400 instead of €500 (access can be shared with friends).
Package of 10 customized massages (50 mins) €600 instead of €700.
Package including 5 body massages of your choice, plus two Vitamin C facial treatments, for € 400 instead of € 650
A.ROMA RELAX
1 Day Spa entrance
1 A.ROMA massage (50 mins)
€89 per person
SPActive DAY
1 Day Spa entrance
1 Active massage (25 mins)
1 snack from the Spa Cuisine menu
€75 per person
SPA ENERGY
1 Day Spa entrance
1 revitalising body scrub
1 Lomi Lomi massage (50 mins)
Herbal tea tasting
€129 per person
D-SPA DAY
1 Day Spa entrance
1 white mud detox (25 mins)
1 de-stress massage (25 mins)
Herbal tea tasting
€100 per person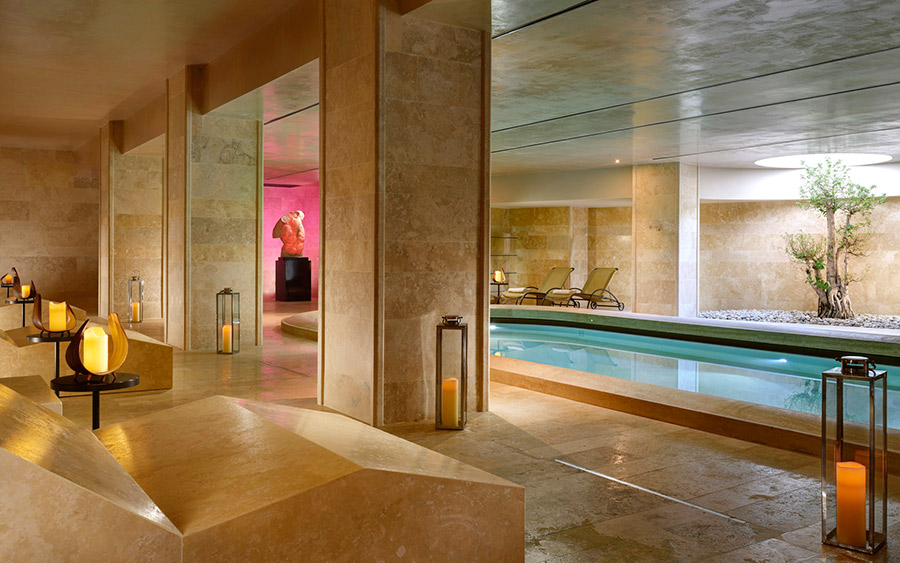 A.ROMA LIFESTYLE HOTEL'S UNIQUE SPA CENTER
A RELAXING AND LUXURIOUS EXPERIENCE
REALL is bringing a new methodology to the idea of wellness venues in order to give you the most luxurious and relaxing Spa treatments of your life. Staying up-to-date with the newest and most trusted approaches to wellness, we take a holistic path that integrates you with nature and time, taking you on a journey designed to help you unwind and feel revitalised.
Based on an innovative new hospitality method, REALL aims to guide our guests towards bringing wellness into their lives on a day to day basis and to embrace gradual lifestyle improvement through management of individual features.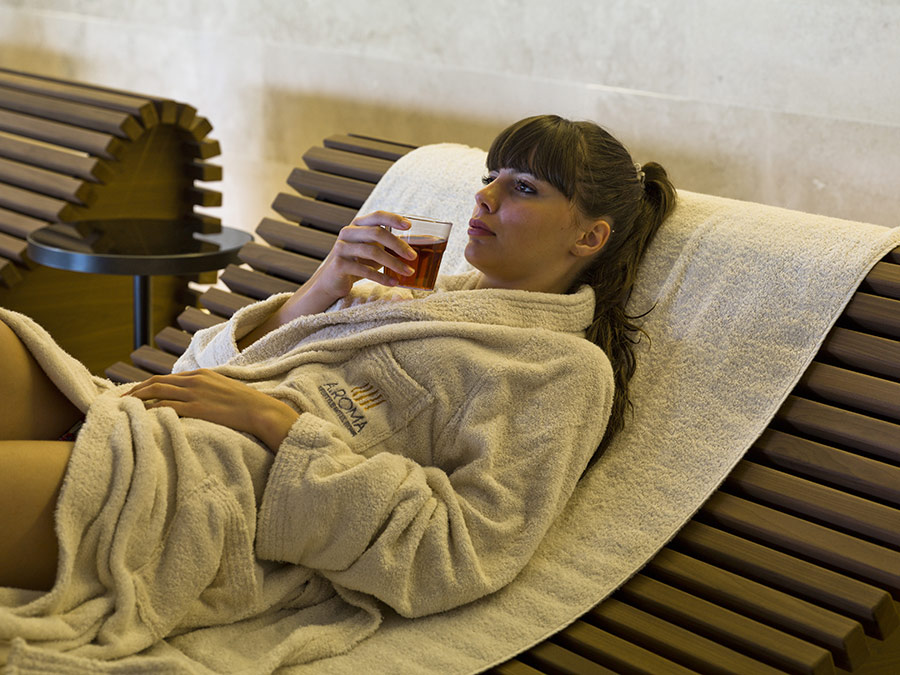 OUR WELLNESS PHILOSOPHY
TRAVELLING THE WELLNESS PATH
The REALL Impluvium at A.Roma Lifestyle Hotel is based on the ancient principles of hydrotherapy and water treatments, and focuses on the body's thermal regulation centres to balance mind and body perfectly. As you follow the outlined paths through the Impluvium, you'll undergo traditional water based treatments which have been favoured by natural practitioners and healers for centuries.
The routes laid out across the stunning Impluvium setting are designed to address the differing needs of our guests, and we're on-hand to provide help and information at every stage. Each path will lead you into the real Roman Calidarium at the heart of the REALL centre.
CHECK OUT OUR
Wellness Spa Facilities
Indoor pool – Perfectly heated to 34°, the spacious pool is a luxurious place to take dip
Steam baths – Relax in the steam rooms after your treatment (ladies only room available)
Finnish saunas – Enjoy views of the surrounding park from the two traditional Finnish saunas
Impluvium – Natural rainwater-based hydrotherapy treatments in a beautiful environment
Roman saline fountain – Water oxidation treatments at the beautiful saline fountain
Cold fog showers – Revitalise your skin with the cooling effects of the fog showers
Massage and treatment rooms – Private treatment rooms for luxurious full body massage
Technogym fitness – Work out around the clock at A.Roma Lifestyle Hotel's state of the art gym and fitness centre
Posarium – Mud and clay baths to energise and restore the skin in the traditional Posarium
ANY QUESTIONS?
Give Us A Call Today